The One-Stop-Shop Contractor
For Your World-Class Steel Projects
For decades, our team has been delivering high quality steel structures
and components to complete projects at an affordable price.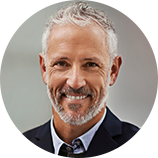 The folks at MASS are absolutely wonderful! They have a knowledgeable, friendly, caring staff and their customer service is as high quality as the products they supply to their customers. Highly recommended!
– Stanley Jones
The One Stop Shop Contractor For World Class Steel Projects
Toll Free: 866.200.5211
Local: 918.251.5821
fax: 918.251.5828
Contact Us | Employment | Suppliers
 Our company
MASS provides a wide array of customized metalwork services to world class clients. These services include the fabrication of metal, forming and welding, and tool and dye work as well as powder coating, prototypes, laser cutting, metal stamping, metal cutting, tubing, and much more.
Read More >>
(c) Middle America Steel Services 2016. All Rights Reserved.
Price & Design Your Building Online…in Minutes!
Select Building Location to ensure pricing accuracy
Choose Building Width, Length & Height
Select Wall & Trim Colors!
Review Your Customized Pricing!